Fair play: Law students monitor human rights at the World Cup
November 29, 2022
UNIVERSITY NEWS
As athletes from around the globe gather in Qatar for the FIFA World Cup, a group of Richmond Law students are also traveling to the Middle East — but they're more concerned with what's happening outside the stadium.
Third-year law students Viktoriia Martynov, Amanuel Mekonnen, and Dilwyn Piner are part of a new program, developed in partnership between FIFA and the Centre for Sport and Human Rights, where they serve as human rights observers. 
Students and other volunteers are assigned to a stadium and work in teams of eight to 10. They make observations, interview fans, and file reports on violations by anyone present, from stadium personnel to fans. The reports are then screened by a team leader and sent to FIFA for immediate remediation.
"In law school we aim to immerse students in the theory of the law, and then introduce them to practice," said Andy Spalding, professor and international anti-corruption expert. "Serving as a human rights observer at the FIFA World Cup marks the intersection of theory and practice, with added elements of global culture and the pure exhilaration of international sport."
For Martynov, the class builds on several years of researching sports diplomacy and mega sporting events. Before law school, she studied international relations in her home country of Russia and volunteered at several international sporting events. When she took Spalding's Corporate Compliance and Contracts classes, he mentioned his research on mega sporting events, and Martynov knew she had to sign up.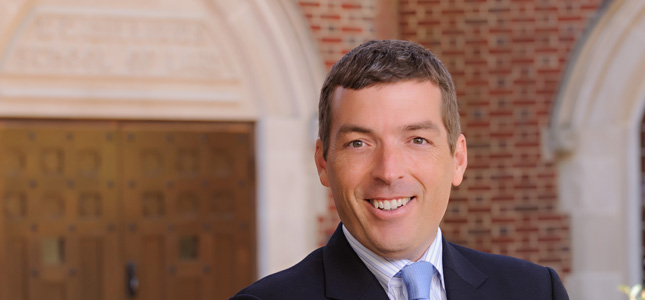 "I've always been passionate about human rights and anti-corruption," she said. "Coming in as a law student allows me to look at the issues with a whole different perspective."
In addition to supporting Qatar's efforts to curb corruption and human rights violations, the students will report their findings to Spalding as part of his ongoing research into mega sporting events.
Spalding initially focused on corruption and human rights violations directly linked to hosting the Olympics and other major sporting events. Examples of violations include bribery between government officials and construction companies or slum-clearing projects that displaced low-income families to make way for infrastructure. More recently, events like the World Cup and the Olympics have called attention to a country's human rights violations — such as labor rights in Qatar.
As the students report what they see on the ground, they'll not only have an immediate effect on resolving human rights issues. They'll also contribute to Spalding's efforts to better understand how Qatar is using the World Cup to implement reforms and set a precedent for future World Cup hosts to replicate and build upon.
Piner, in particular, will continue to work with Spalding to research the Qatar response to human rights from both historical and forward-looking perspectives. Then he, Spalding, and a group of students will travel to Europe over spring break to present their recommendations for universal reforms to FIFA and the International Olympic Committee.
Working with Spalding, both in Qatar and next semester, aligns with Piner's interests in international law as he prepares to enter the JAG Corps after law school.
"Soccer got my foot in the door," Piner said. "But the more I engage with this material, the more I recognize that events like the World Cup and the Olympics and other mega sporting events can be really important in pushing reform in countries that might not necessarily have a reason to look into those reforms otherwise."